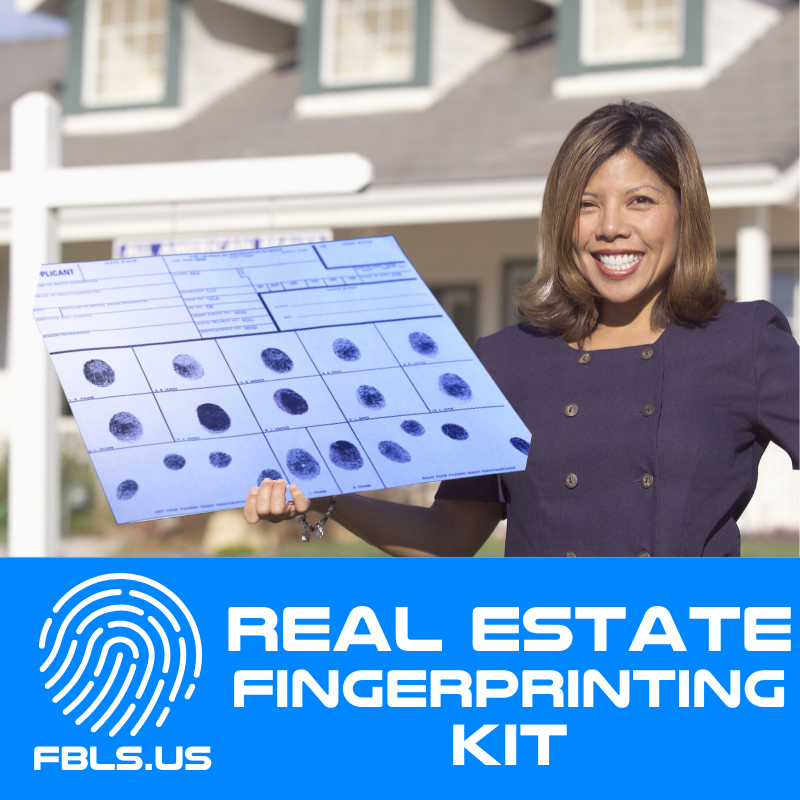 Real Estate Fingerprinting Kit
Do you need fingerprint cards mailed to you?:
Yes
Don't want to come into our office to have your fingerprints taken?
Our Fingerprinting Kit will take care of everything you need to get your fingerprints done in a timely and efficient manner.
Fingerprinting for your Florida Real Estate License Fingerprint Kit Includes
2 Standard FD-258 fingerprint cards to take your fingerprints on.
2 Ink strips
Submission of your Fingerprints to FDLE to ORI # FL920010Z
Automatic Reporting to DBPR for your Florida Real Estate License.
Since day one, Fingerprints By Live Scan has been specializing in DBPR Fingerprinting for Florida Real Estate Licenses and helping countless individuals accomplish their fingerprinting requirement with ease.
Florida real estate license applicants must undergo a fingerprint based background check before scheduling a real estate license exam with the Florida Real Estate Commission (FREC).
Once you have your background check completed, and your application finished, you will you be able to sit for your state exam.
Fingerprint cards must be taken to to a fingerprinting company or a local police station/sheriffs office to be completed.
The Real Estate License Fingerprinting Kit is your reliable, secure solution for fingerprinting if you are not local to Florida or don't have a fingerprinting facility conveniently located near you.
Simply visit a Police Station or Sheriffs Office and get fingerprinted on the provided FD-258 Fingerprint cards, and then mail them back to us and we will take care of the rest.
fingerprinting locations
In-person Appointments