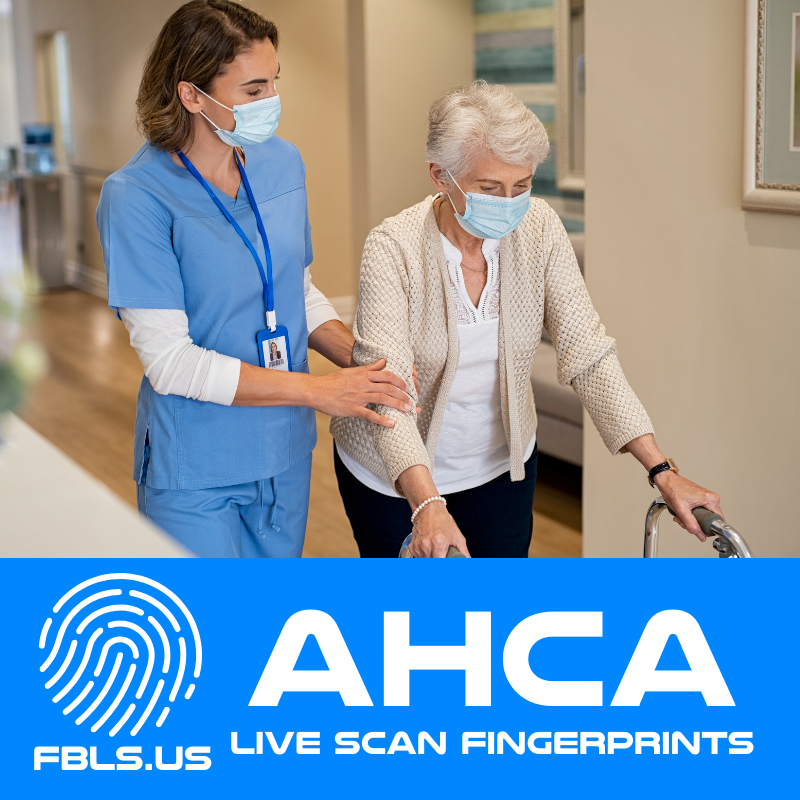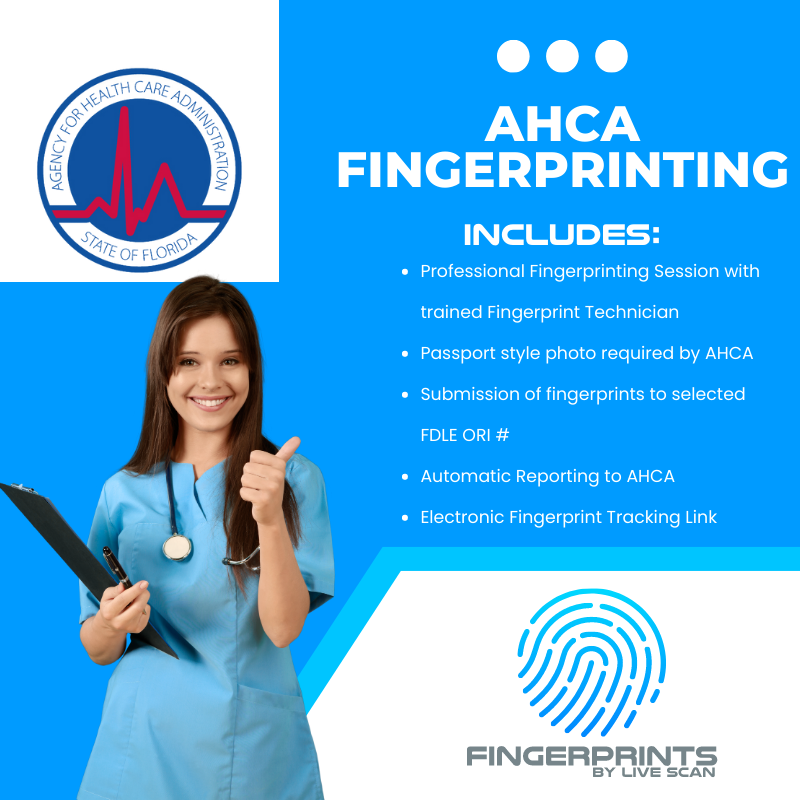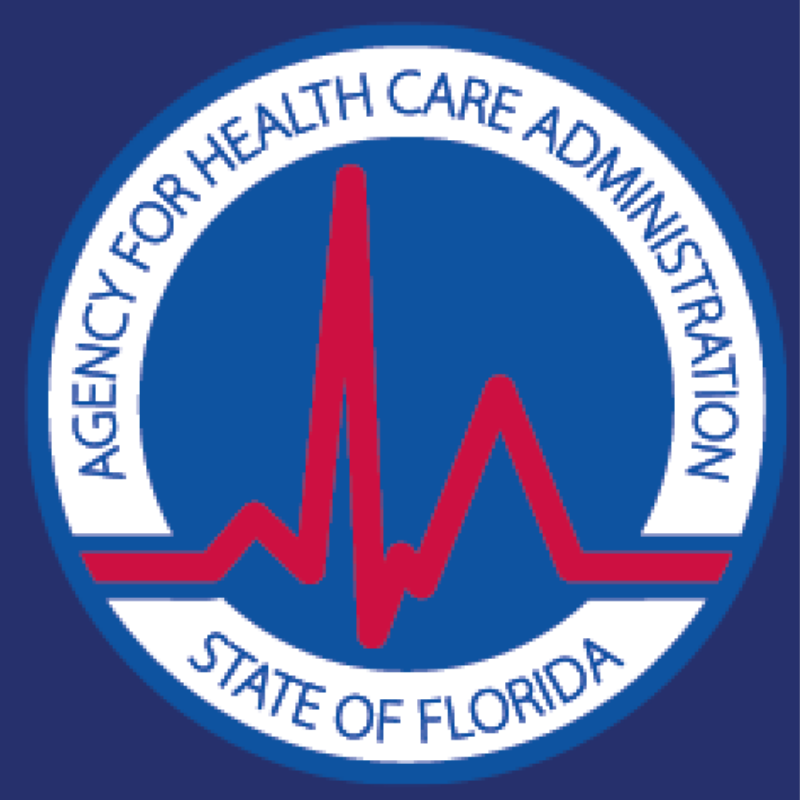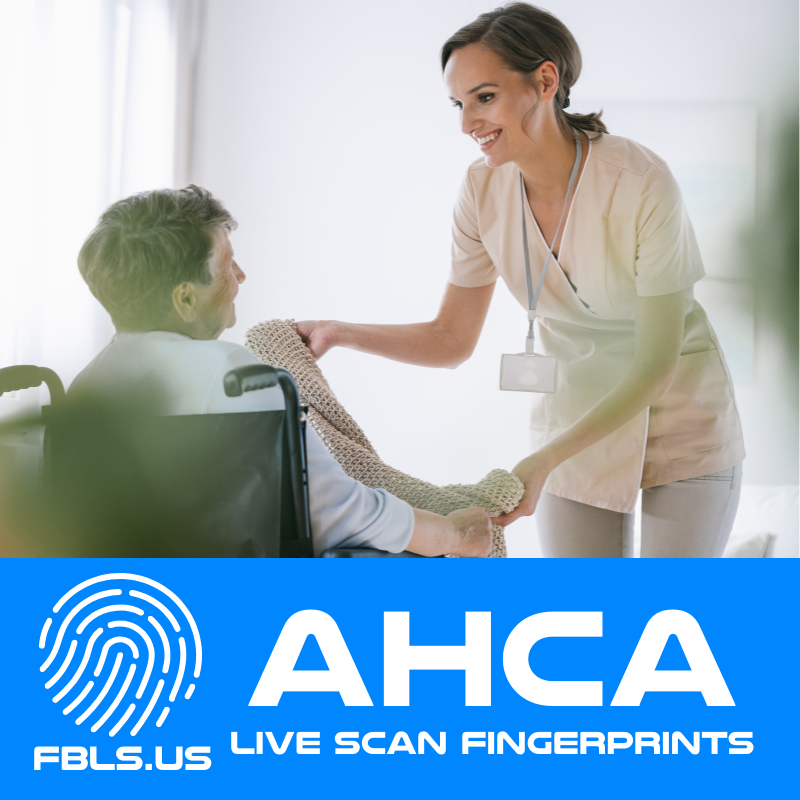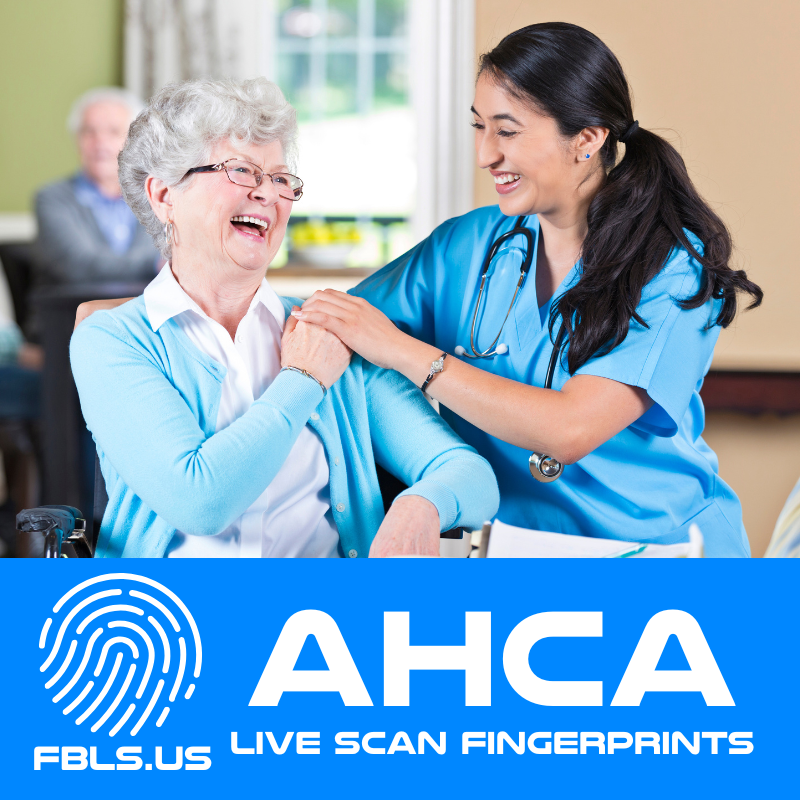 AHCA Fingerprinting
ORI Number::
EAHCA020Z - AHCA ALL
Fingerprinting for your AHCA Level 2 Background Check
Fingerprints By Live Scan is trusted by the top AHCA Health Care facilities throughout the entire state of Florida.
Whether you are applying to work in an AHCA Facility, starting an AHCA Facility, or completing a license renewal, we are here to help you fulfill your level 2 fingerprinting and background check requirement. 
Professional Fingerprinting Session with trained Fingerprint Technician
Passport style photo required by AHCA
Submission of fingerprints to selected FDLE ORI #
Automatic Reporting to AHCA
Electronic Fingerprint Tracking Link
AHCA - Agency for Health Care Administration, which is a governmental agency in Florida responsible for regulating healthcare facilities and providers. Live Scan Fingerprinting is the process of capturing an individual's fingerprints to be used for criminal background checks.

AHCA requires certain healthcare workers to undergo fingerprinting as part of their employment screening process. These include individuals who work in nursing homes, assisted living facilities, adult day care centers, and home health agencies, among others.

The purpose of AHCA fingerprinting is to ensure that healthcare workers do not have prior criminal records that could affect their ability to perform the duties of their job safely and effectively. The fingerprint data is submitted to the Florida Department of Law Enforcement (FDLE), which conducts a criminal history record check.

AHCA fingerprinting is mandatory for certain healthcare workers in Florida, and it is done to ensure safe and quality care for patients by screening out individuals with prior criminal records.
fingerprinting locations
In-person Appointments