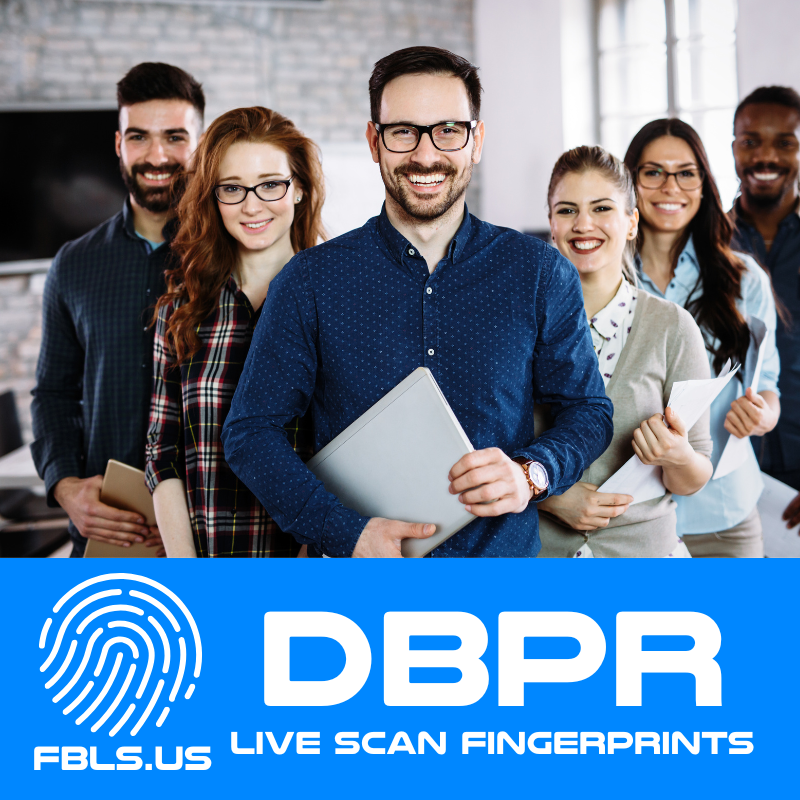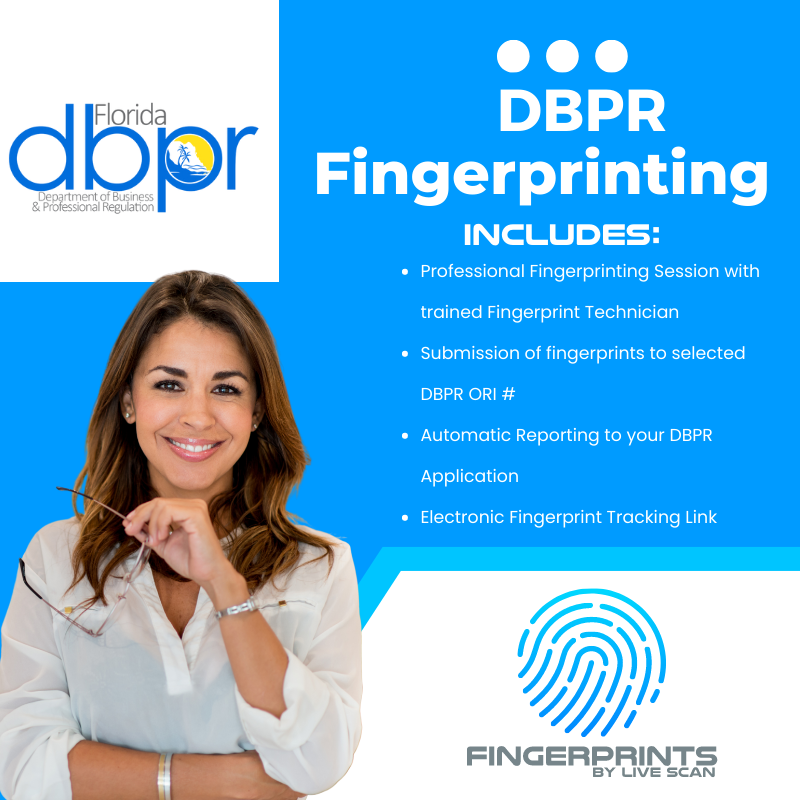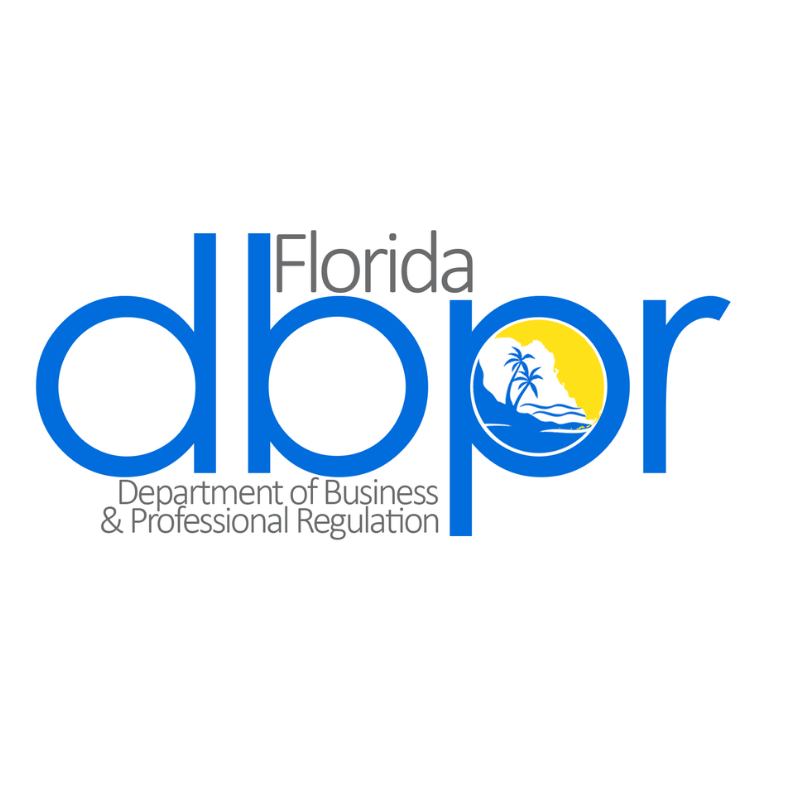 DBPR Fingerprinting
ORI Number:
FL920010Z - Real Estate Sales and Broker
Fingerprinting for your Florida DBPR License Includes:
Professional Fingerprinting Session with trained Fingerprint Technician
Submission of fingerprints to selected FDLE ORI #
Automatic Reporting to your DBPR Application
Electronic Fingerprint Tracking Link
DBPR fingerprinting refers to the process of obtaining a set of unique fingerprints from an individual as part of the Florida Department of Business and Professional Regulation (DBPR) licensing or employment requirements.
The fingerprints are used to conduct a criminal background check through the Florida Department of Law Enforcement (FDLE) database to determine whether the individual has any past criminal convictions that may disqualify them from working in a regulated profession, such as real estate, construction, cosmetology, or food service.
DBPR fingerprinting is mandatory for all applicants seeking DBPR licenses or employment in certain positions, and failure to comply with the fingerprinting requirements can result in delays or denial of the license or employment.
fingerprinting locations
In-person Appointments