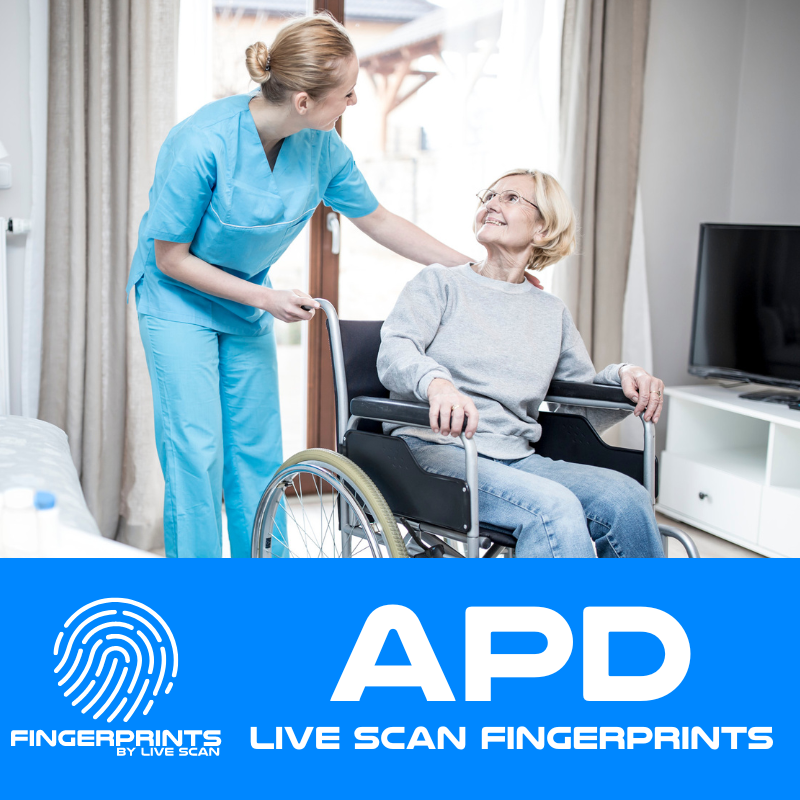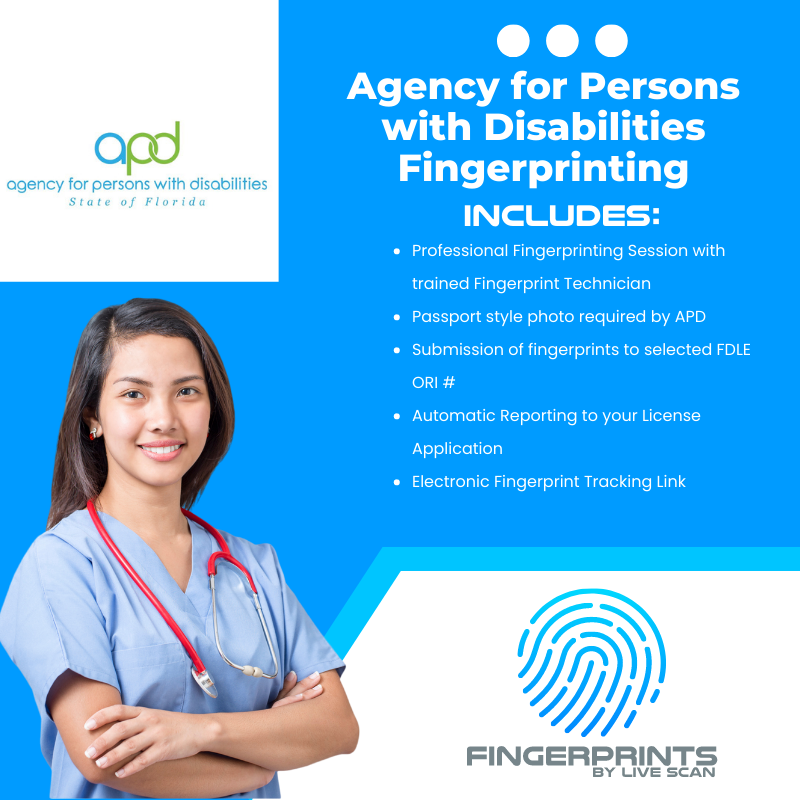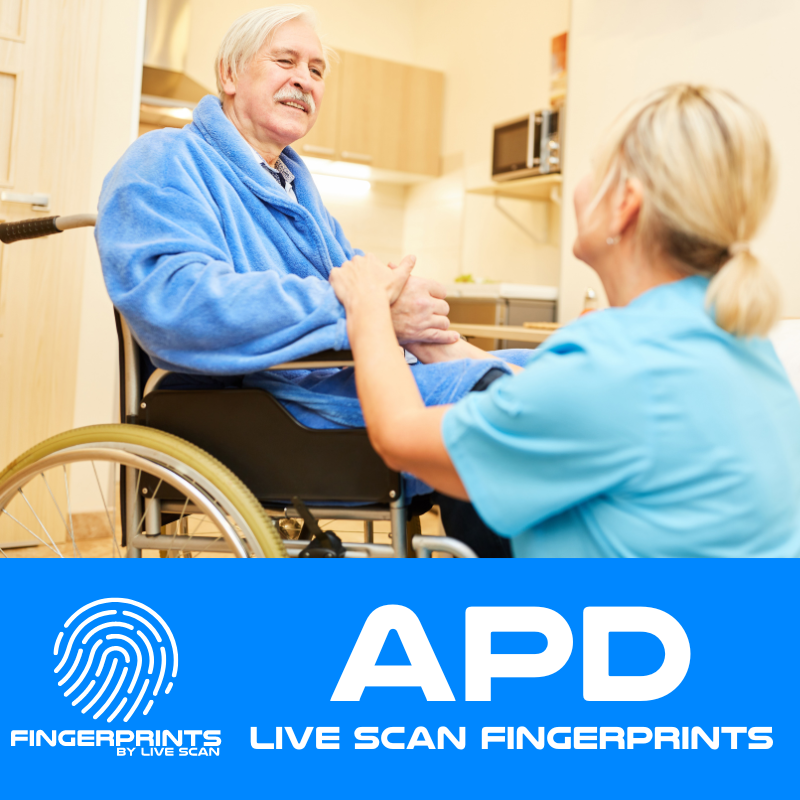 APD Fingerprinting
ORI Number:
EAPDGN10Z - APD General
Fingerprinting for your Florida Agency for Persons with Disabilities License
Fingerprints By Live Scan is trusted by the top Health Care facilities and professionals across the entire state of Florida.
We are here to help you fulfill your level 2 fingerprinting and background check requirement.
In order to work with a company that is regulated through the Agency for Persons with Disability (APD) and APD CDC, all applicants are required to undergo a Level 2 background check, that includes a live scan fingerprinting process.
Professional Fingerprinting Session with trained Fingerprint Technician
Passport style photo required by APD
Submission of fingerprints to selected FDLE ORI #
Automatic Reporting to your License Application
Electronic Fingerprint Tracking Link
fingerprinting locations
In-person Appointments